Davis Rothwell has opportunities available for highly-skilled lawyers and professional staff who are looking to join a dynamic and talented legal team. Our collegial environment facilitates positive communication, which we believe supports our clients at all levels. We hire accomplished law school students, who graduate at or near the top of their law school class, with honors.
ASSOCIATE ATTORNEY Our firm currently has a position available for a bright, creative, motivated associate in our Portland office with five-plus years' experience and complex litigation experience in Oregon law. We pride ourselves on our creative, collaborative team environment. As an associate at Davis Rothwell, you will gain immediate hands-on experience working on a broad spectrum of interesting and challenging cases. Excellent academic credentials, critical legal writing, and advanced oral advocacy skills are required. Please send a resume, law school transcript, and writing sample.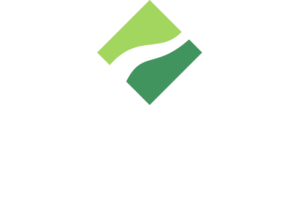 At Davis Rothwell Earle & Xochihua, we foster and encourage collaboration through varied perspectives. Among our attorneys, professionals and staff, we maintain a teamwork approach to achieving results for our clients and our business community influenced by our diverse backgrounds and experiences. Our success is seen in our inclusive and supportive workplace and in our collective motivation of service to each other, our greater social communities, and to our excellent clients.
At Davis Rothwell, we are committed to recruiting, developing, retaining, and promoting all levels of our business with persons of diverse backgrounds. For us, diversity includes a variety of characteristics and perspectives, including race, ethnicity, religion, gender, sexual orientation, age, education, disability, veteran status, socioeconomic status, family, and marital status.
We believe that diversity, equity and inclusion create a thriving workplace environment, and enhance our skills in providing quality results for our clients as well as personal success and satisfaction for our Firm members and extended Firm family.

Firm Staff & Culture
Number of attorneys: 34
Average firm tenure: 12.5 years
Diversity
Our firm is an Equal Opportunity Employer and is committed to fostering diversity at all levels of staffing. Our employees bring a wide variety of life and career experiences to the firm, which enriches our work environment and drives our success.
Our offices include Latino, African- American, Pacific Islander, Asian, and LGBT employees.
Nearly 29 percent of our shareholders are women.
Our firm is fanatical about delivering on our mission of confidence in everything we do. If you share our founding principles and are looking to advance your legal career, we want to hear from you.
---